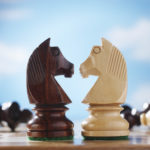 Week Five: The Anarchist Corporation
"Introduction … New Business Models for Sustainability … Base of the Pyramid Approaches … Corporate Stories"
Summaries
Week Five: The Anarchist Corporation > Introduction > Welcome to Fifth Week
Week Five: The Anarchist Corporation > New Business Models for Sustainability > Thought Leader Insights: John Elkington
Week Five: The Anarchist Corporation > New Business Models for Sustainability > Case Study: One Water
Week Five: The Anarchist Corporation > New Business Models for Sustainability > Case Study: Cemex
Week Five: The Anarchist Corporation > New Business Models for Sustainability > Case Study: Aravind Eye Hospital
Week Five: The Anarchist Corporation > Base of the Pyramid Approaches > Base of the Pyramid Approaches
Week Five: The Anarchist Corporation > Base of the Pyramid Approaches > Challenges of the Current BoP Models
Week Five: The Anarchist Corporation > Base of the Pyramid Approaches > Creating Successful and Sustainable BoP Models
Week Five: The Anarchist Corporation > Corporate Stories > Thought Leader Insights: Stuart Hart
Week Five: The Anarchist Corporation > Corporate Stories > One Water Update: Duncan Goose
Week Five: The Anarchist Corporation > Introduction > Welcome to Fifth Week
Over the last few weeks, we have covered a wide range of topics.
We started with the question, "What is sustainability?" and moved on to look at the role of business in society.
We also talked about several tools and techniques for looking at sustainability.
As you would have realized now, while choices about products, services, technologies, and markets may underpin corporate outcomes in terms of sustainability, that is not the whole story.
At each level of strategy, we ask several questions.
Rather as interdependent and mutually reinforcing and driven by the sustainability values that have formed embraces.
That raises the question, "Why?" "What needs to be fixed?" "Is the culprit the corporation; or the business ecosystem or both; or something else?" In other words, even though the problem of sustainability may be most associated with the corporation, the questions about achieving sustainability are not just about changing individual or corporate behavior.
Week Five: The Anarchist Corporation > New Business Models for Sustainability > Thought Leader Insights: John Elkington
I think, it's an example, a bit like Donald Trump in United States, of popular dissatisfaction with old style and increasingly corrupted politics.
I think you could have new business models in a world of old style corrupted politics and you wouldn't get very far.
I think, yes, let's focus on business models, but let's also say, in certain countries and the United States, in particular, businesses basically vote government, and the amount of lobbying that goes on in Capitol Hill is just furious.
Is it supportive for a sustainable future for the United States and other parts of the world that the US influences? To some very limited degree, but overall, I think it's a profoundly bad thing.
The business model side, there is no question that the Internet, and digitalization, and a range of other contributing factors are disrupting one industry after another.
I mentioned Uber, I mean if you are a taxi driver or, for example, if you are a car manufacturer, I think what we are beginning to see is Detroit and some of the very major European car companies, and I am sure the same is going to be true in Asia, waking up to the fact that at a certain point, the era of the private motor car as an expression of who we are, and how glorious we are, and how much income we earn, and all the rest of it, and also just a device that offers us quite a lot of flexibility-that will go.
I think, instead and we are already seeing studies coming out on this in the United States, you are going to see private mobility on transportation becoming a utility; very much like, you know, you turn the lights on and off, you turn the air conditioning on and off, you don't think about it, you don't get excited as you might do if you are getting into your latest Maserati or whatever-it happens to be.
Now, that's a hell of a lot of jobs when you think of how excited the US government gets when they have a few hundred thousand new jobs created.
I think, to your question about business models, I think it is already clear what some of those sharing economies, secular economies, so on, business models might look like.
I think, what we as a movement, the sustainability movement, community, whatever, have singularly failed to do today is, I sometimes say it's like, I may or may not heard the almost like a parable of the drunk stumbling around into the street, found under street light, asked what he's doing there, and this is at night, and saying, and replying, "I've lost my keys.
" And I think that's what the sustainability movement has done, we've gone for business and I am complicit in that.
For example, I've met a couple of times in world economic forum meetings in Davos, Craig Venter, who is one of the pioneers as you know in synthetic biology, question, who from the sustainability movement is in very close conversation with people like him, with people like Elon Musk, and so on, to make sure that whatever comes out of all of this is significantly more sustainable than it might otherwise have been? So, business models, really important, certainly something business schools and management colleges need to spend a lot more time on, but all I am saying is there is a bigger agenda here that we need to tackle at the same time.
I think, it would be all of those and that's not just trying to escape the question.
I think, unless and until ordinary people understand the nature of the challenges that we are increasingly going to face, there is a limit to what politicians can do because people won't vote for them, there is a limit to what business will do because people won't buy from them, or invest in them, and so on.
I think the bottom-up element to this is phenomenally important.
Is that the cause of the conflict? No! Is it an aggravating factor? Absolutely! And I think it is kinda change in a sense gets its claws in, we are going to see that migration pressure growing.
Now, I am finding, for example, about a country like India, I've talked to ministers, I've talked to business leaders in the country about things like the Himalayan ice caps, and the extent to which as climate change builds, those ice caps will melt and the, you know, the water feet enter rivers like the Ganges will fall away quite rapidly.
At the moment, you get complete denial, I mean I think that's beginning to break down, I think, the science is becoming much stronger.
To your question, I think it needs to be ordinary people.
We absolutely have to have business involved because business has the flexibility, it has the creative and innovative potential, it has the resources including money.
At the moment, politicians are taking their lead from other leaders rather than giving it themselves, and all of the above and then some events, I think we shouldn't underestimate the power of events, as in Europe with one tiny 3-year-old boy on a, drowned on the beach.
I think we'll see a lot more of that because I think the global system is not primed to see these sorts of events in a way that it wouldn't have been 15 to 20 years ago.
I mean many people who are commercial, who are in the business world, who operate through markets tend to think of an ideal free market, which just does the right thing.
I think anyone who studied these histories, these long wave cycles, and, particularly, looked to what happened from 2008 onwards will understand that, firstly, markets are not free, they are social constructs, you know, they are regulated in all sorts of different ways.
What I think we've learnt is that very often than not.
I think what we are trying to say on the work that we do, and we were trying to say in the right through challenge is that this is a systemic issue.
The book with my co-author being Jochen Zeitz-who was chairman and CEO of Puma, the German sportswear brand-and Richard Branson, doing the foreword, of the Virgin group, and they are both now co-chairs of the B Team, which has companies like Tata, and Natura from Brazil, Unilever, and so on.
I think it it would be in a year published, the publication year was 2011, their accounting year was 2010.
To question fundamentally about commerce, I think, we've got to continue to work with individual companies and their CEOs, and C-suites and so on because they do drive change, Puma being an example.
I think, cities are in a great place to do that.
I think we've got to focus on commerce, but we got to equally look at other areas in which, to put it in general terms, our civilization, areas where it's rooted.
I think we can't be just simply looking at the corporate world, we've got to look at financial markets at cities, at national and international government institutions.
I think there have been many versions and views of what partnership might involve.
I think what we are increasingly talking about links that to the cities point.
I think one of the critical shifts, in terms of best practice, is that for 30 years, we have tried to encourage companies to bring in NGOs from the wider world, and socially responsible investment analysts from the wider world.
What I don't think we have at the moment, and you see elements of — best practice is a coordinated vision which all actors comply into and understand where they fit in and what the level of stretch they should be trying to achieve would be.
So in terms of best practice, you've had Contact Shell for many years during those scenarios, and sometimes publishing those, and sometimes adding groups with respect to World Business Council, picking them up and using them.
I think we need something like that, but on a much bigger scale.
I'm wondering why did the Global Compact could not be reanimated and become the sort of institution which starts to create that global vision, that group global road map and calls on business, calls on politicians, calls on governments, calls on financial markets, calls on business educators and so on to increasingly play their part.
Week Five: The Anarchist Corporation > New Business Models for Sustainability > Case Study: One Water
The first story that I would like to share with you, is that of One Water, a company in the United Kingdom.
The philosophy behind One Water came from a year, that Duncan Goose, the founder, had spent travelling around the world.
The first was that, the way in which water and the problems of getting access to clean water dominated the lives, and determined the quality of life of so many people in Africa, including children.
Inspired with this insights, Duncan returned home, quit his job as an advertising executive, and instead tried to turn that experience into developing a brand, whose sales could generate money to fund water development projects across Africa.
2 million people die every year from drinking contaminated water and 40 billion hours a year are spent walking to collect water.
One person not to die from drinking contaminated water or for one person not to walk an average of 5 hours per person today.
It took me a long time to convince people that launching a bottle of water brand into highly competitive market was a good idea.
When we started looking for water solution in Africa, we were looking for something that was innovative and different.
Clean drinking water is pumped from deep underground into the storage tank and from that to a tap.
To give children a chance for better life, a better education, and today we have changed the lives of over a million people.
The first time I went to Africa, I realized something, and I realized that this isn't just about water.
After that first journey, down to southern Africa, I came back with a renewed vision which wasn't just to sell bottled water but to try and find other ways of raising money to fund life-line projects.
Week Five: The Anarchist Corporation > New Business Models for Sustainability > Case Study: Cemex
The question Cemex asked was, "How do you help low-income families save for self-construction projects, and at the same time give them some specialized technical support?" So, the project had to be successful both from a business and a social point of view.
Cemex successfully integrated this into their plans, and provided construction materials and technical assistance in a way that benefited both the company and the community.
Week Five: The Anarchist Corporation > New Business Models for Sustainability > Case Study: Aravind Eye Hospital
The third story I would like to share with you is that of Aravind eye hospitals.
Since then it has grown into a network of seven hospitals and has had a major impact on eradicating cataract related blindness in India.
By 2015, Aravind eye hospitals had treated over 40 million patients suffering from this problem.
With less than 1% of the country's ophthalmic man power, Aravind accounts for 5% of ophthalmic surgeries With less than 1% of the country's ophthalmic manpower, Arvind accounts for nearly 5% of the ophthalmic surgeries performed nation-wide And if I may call it that at a ridiculously low cost compared to private hospitals but with the same quality of care.
When Dr. Govindappa Venkataswamy started Aravind eye hospital in the Indian city of Madurai in 1976 it had eleven beds.
Today it has clinics and hospitals throughout India and is the largest cataract facility in the World.
Aravind is committed to providing the best eye care available regardless of a person's ability to pay.
Today they have come to one of the hospitals, mobile village units for examination, diagnosis and counselling.
Later they will be taken by bus along with 50 others to the base hospital in the city where they'll stay until their operations are completed and they've had time to recover.
The women in this ward were brought to the base hospital from villages visited by Aravind's staff and are now recovering from their cataract surgery.
We came to this hospital because it has a very good reputation and we are happy with the result.
There are often mobile camps from Aravind in our village, this time they identified 32 patients and brought us all here to the hospital.
Aravind uses the fees from it's paying customers to subsidize the cost of surgery for poor people who make up 70% of its patients.
This high volume, high quality, low cost business model has helped make Aravind 97% self- supporting along with its remarkable use and application of technology.
Then digital photographs of the blood vessels in their eyes are uploaded directly to an ophthalmologist at Aravind's Madurai hospital.
With the help of a technician and a broadband connection the ophthalmologist is able to view the photographs, make a diagnosis, and consult directly with the patients.
Ophthalmologists in the base hospital often carry on up to 5 consultations at once using this system which Aravind refers to as it's McDonald's model.
In 1992 Aravind set up its own manufacturing division, Aurolab which produces a range of products most notably intra-ocular lenses for cataract patients.
Prathmesh Mehta is doing post-graduate work at Pondicherry hospital for 2 years before he returns to his hometown in the North of India.
Realizing the ongoing need to invest in human resources, Aravind mentor's-both Indian and International students, through its relationships with colleges and universities.
Week Five: The Anarchist Corporation > Base of the Pyramid Approaches > Base of the Pyramid Approaches
You neither play the game well, nor do you do well enough! So are markets and sustainable development always in conflict? The opportunities of combining opportunities with sustainable development was highlighted by CK Prahalad and Stuart Hart in their path-breaking paper 'The Fortune at the Bottom of the Pyramid.
The result? The poor in such markets end up paying what could be called as poverty premium on essential goods and services.
As the authors also pointed out, such markets were characterized by highly variable income levels, high levels of illiteracy, often no legal titles to land and consumers lived in rural villages and urban slums.
From a strategic perspective, these markets probably had very low entry barriers, practically no competition and buyers had very low bargaining power, especially if the firm was a first mover.
The belief was if you did manage to tap into this humungous market, you could extract some of the poverty premium and still leave the BoP consumer better off.
As several firms have demonstrated successfully since then, the BoP market exists and that can be very profitably exploited.
As several firms have demonstrated successfully since then, the BOP market exists and that can be very profitably exploited.
Week Five: The Anarchist Corporation > Base of the Pyramid Approaches > Challenges of the Current BoP Models
Four, it involves releasing supply constraints rather than demand pre-emption and finally Five, it increases the power of brands & large corporations In fact, if not carefully managed, it can also lead to what merely called as the 'wal-martisation' of the economy While the BOP debate has opened up new and exciting possibilities for corporates, it has also become necessary to raise the debate to the next level – what is the impact of these models on ecological and social sustainability.
The current models of BoP suffer from three problems First, large firms are seen as the main vehicle for serving the base of the pyramid because they have the resources to create the commercial infrastructure and drive the scale requirements.
Hart and several others have attempted to revisit this in the context of sustainable development of the world's poorer economies, including the creation of a BOP version 2.0.
I strongly recommend that you read Stu Hart's "Capitalism at Crossroads" in which he elucidates the problems with BoP and the new approaches required.
With nearly 70 percent of shampoo sales in India coming through such sachets the format is a BOP success but has placed significant stress on India's waste disposal systems and environmental management.
Second, should the BOP model be centered around the corporate or the community? The traditional conceptualization of BOP is corporation centric and profits are the primary motive of engaging with the consumers at the base of the pyramid.
Centering the BOP model around the community will allow for the co-creation of more appropriate products and services and improved sustainability impacts.
Finally, do current models for BOP increase the power of brands and corporations? Prahlad for one, argued that the BOP market is attractive because these customers are more loyal.
Does this imply that such customers will come to increasingly rely on brands leading the increased dominance of big brands? Will this lead to the classic 'large retailer' problem, where cheaper global products rather than locally developed ones dominate, and in turn put margin squeezes on suppliers and prevent local entrepreneurs? In other words if not carefully managed, can the emphasis on reaching the base of the pyramid lead to a wal-martisation of the local economy? That's a big question, and, of course, there are entire books dedicated to that, right? And I don't know if it's a cop out for me to refer people to books, but that may be the most efficient way to do it.
You know, Jose, you may not know but we just, a new book just came out which is called BoP 3.0 and it's, the contributions all come from the Bop global network.
You know we've built up this thing called the BoP Global Network over the past five or six years and now have close to 30 BoP labs and innovation centers around the world, have held the regional and global summits.
"" Right? If 1.0 was essentially, we need to get cost and price down,"" and so that is accomplished by, you know, by stripping the product down, or putting it in smaller packages, and then getting an extended distribution.
2.0, which I think is, the, you know, the book with Ted London and my work, and the BoP protocol focused much more on co-creation.
You know they built this whole ecosystem, which allowed them, then to create a sustainable agricultural model to grow cassava and other nutritious food crops with smallholder farmers to feed a biofuel plant, alright? which created a branded biofuel for the cookstoves and was coupled with the cookstoves which gave this a very distinctive quality, alright? And also addressed the problems of deforestation and rural poverty at the same time that it was addressing the problems with smoky cooking, and, you know, and burning charcoal.
They stripped away the whole ecosystem that made the thing really work and took it back down to just trying to sell clean cookstoves and so, and in effect, the venture now has been taken back to, it's barely breathing you know? It still exists, but it went from something that looked as though it could expand across all of Africa because it had this really compelling, you know, kind of value ecosystem to what is now, you know, yet another, somewhat struggling clean cook stove venture.
I still believe that, it's not a belief, we have empirical evidence to show that that's true, right? With things like distributed renewable power and you know, and inclusive healthcare, Point of use healthcare.
There are lots of examples where we see that that's true, but increasingly we also see that, that just existing technology you know, sort of shelf technology that already exist in universities and in corporations can be put into play in a very effective way and, and so developing countries themselves have a lot of this already existing technology on the shelf at universities.
You are not dependent upon you know, MIT skill, exponential science, alright? In order to be a player, alright? And then I think the third piece which we now can see very clearly is grass roots and indigenous technologies, really really potentially important here.
Right there, in India, you have people like, you know, Professor Anil Gupta, and the Honey bee Network, and the National Innovation Foundation, so forth, and then our summit coming up in July will bring all three of these,you know, kind of, technologies perspectives together.
Week Five: The Anarchist Corporation > Base of the Pyramid Approaches > Creating Successful and Sustainable BoP Models
The quality-price combinations of products generally available in other tiers of the market do not meet the expectations of the consumers at the base of the pyramid.
What are the compromises that the poor face? How do we break those compromises? And what kinds of tools will be used to break those compromises? These are questions that we need to engage with.
The first example and the most famous one, by the way which was there much before the first paper on the Fortune at the Bottom of the Pyramid was written, is the Aravind Eye Hospital which I discussed before.
With Aravind 's price discrimination model the hospital generates considerable surplus.
Aravind 's low-cost, high quality service model allows it to make a significant amount of surplus which gets reinvested back.
So the comprise that the poor make is that while they desire high quality service they are forced to accept poor quality, delayed diagnosis and treatment, poor post-treatment care, loss in productivity and eventually maybe even blindness.
Patients passed through an assembly-line system but had access to absolutely top class eye care which broke all of these compromises.
To summarize, BOP models are good in so far as they focus the Business' attention on the most underserved markets They may create access to technology, allow for collaborative experiments or allow poor access to markets they did not have access to previously What are the dimensions of truly meaningful BOP models? From the Arvind's experience, we can extract some principles One, a truly BOP model should meet the basic needs This is because for BOP there is only a certain amount of individual buying power and hence a certain basket of products that can be purchased Hence it is imperative that this limited basket contains products and services that can meet their basic needs Two, creating access.
Access is defined as the ability of the consumers at the base to avail the benefits of the products and services being offered.
From an environmental perspective the model should involve judicious use of scarce resources.
Five the BOP Product should have competitive superiority or at least parity against competing products and services in tier 1 segment.
At the very least it should have parity with competition, in terms of quality of products and services offered to the customer In the best case creating other differentiation based advantages will enhance the product's competitive position.
Week Five: The Anarchist Corporation > Corporate Stories > Thought Leader Insights: Stuart Hart
You know, that-the idea that it's just a venture or a corporation kind of going in and doing this by itself maybe in conjunction with an NGO.
You know, we have lots of campaign contributions from wealthy individuals and corporations that ensure that policies remain in place that make it very difficult for new players to be successful.
I'm not real optimistic that national governments will be the leaders but I think at least they can not block, alright? And, once they see that there are alternatives, the question becomes can they be facilitators? Clean Star would be an example of a venture that actually looked like it had the potential to scale and then sort of ended up being imploded you know, which is really tragic when you see that happen.
In terms of spectacular successes, the best one that I can point to really is the boom of rural telephony, right? You know, starting with Grameenphone and of course Iqbal Quadir is a friend and you know, when I think what Iqbal was able to do with that venture is nothing short of remarkable, right? And, because-it ignited a worldwide revolution of connecting the world that now extends to internet connectivity you know, and so we now see the IT players, you know, the Googles and Facebooks and so forth all competing for you know, connecting up the last mile globally, you know, universal internet connectivity which I believe we'll realize you know, inside of five years.
You know, kind of getting cellphone service out to the rural areas going back to the nineties and I think Grameenphone did that and it was the first example of venture that could achieve that aim.
People thought that Iqbal was out of his mind, you know, at the time that I still remember people saying, poor people don't need phones, they need food! You know, and clean water.
He knew very well that lack of access to information and information asymmetry was a huge contributing factor and the rest is history, alright? They were able to create a business model with a, you know, the phone lady model which at the time was revolutionary and created clear value I mean in terms of consumer surplus and solving real problems, just an overwhelming demand for this and it took off like wildfire.
You know, became a billion dollar company, you know, now has-now probably contributes-the number I've heard is in excess of 1 percent of Bangladesh GDP comes from the rural telephony movement.
I think what I extract from that in terms of learnings, you know, like what do we take away from that is, you know, not every business looks like rural telephony or cellphones or phone service or internet connectivity.
The idea that if not every business is inherently a, you know, a platform in and of itself, you know, an enabling platform, some businesses really are more end-product oriented right.
That and so my colleague Erik Simanis has called this a value open approach, right? That rather than having a closed value proposition, we already decided what it's going to be before you get on the ground you go in, you know, with a bit more of an open mind and you co-create the value proposition.
Week Five: The Anarchist Corporation > Corporate Stories > One Water Update: Duncan Goose
I came in back and I said, "Look, I think if we are going to take this proposition and extend this life for life thing, then the first thing we should do is find some way to fund HIV programs or HIV testing programs.
The basic thing about that is that when you give a community very small batch of breeding chickens and the trading and the skills and the resources to do that, you very quickly see their income going from, perhaps, less than one dollar a day to around 8-10 dollars a day.
I don't know whether you had kitchen foil you would cook with, that funded smokeless fuel stove.
Things like energy, for example, domestic energy, you know, I couldn't tell you today who provides the energy to my house.
You know, we have gas and electricity, I have no idea who provides that.
No legions to any company in that space, it's just, you know, I have to plug in something or turn the gas on.
You know, access to broadband seems to be very important thing.
As everybody will know, the global recession hit, and it hit just at the wrong time for us.
Just all disappeared within a six months period, and the reason for that was that in retail grocery, all of the big super-markets came under the same pressure that every other business did in UK. And, they've reached out to their suppliers and they said, "Look, you know, we're going to need you to pay for shelf space, we're going to need you to pay additional money, or we're going to need to find ways of increasing our income.
You know, we just couldn't afford to pay for, you know, additional space.
In the license phase, so everything like the, sort of, telecoms, the satellite based broadband, and the innovation and insurance things like that, all of those companies had their own fires to fight.
We remained true on one thing, and we said, "We will allow all these things to drop.
You know, we know we can't control what's going on in the global economy, and there is no point trying to fight for everything.
You know, you look at it as a disaster in one business sense, or you could look at it as just remain true and adapting to different economic climate on another hand.
I said that we were looking at a side of FMCG going into things like the energy sector, financial services with insurance, and broadband, and things like that.
We thought that was a really sweet spot for the One brand to play in, and which was —, you know, because that's we got one of the biggest companies in UK, Axa, to get involved in the brand.
Coming out of the recession, as I said, we said that we were just going to stick to, you know, to water and, you now, whatever format it comes because that's how hard that I have always been interested in financial services, and particularly during the recession to see how banks have treated consumers and businesses has been very interesting.
He admitted they had done a lot of things wrong and they treated people very badly in that process, and they were trying to start to turn that right.
All of those things had then really interested me and although I'd said that we would just get to stick to being a water brand, at the back of my mind there was still this thing about I shall really like to try and disrupt that financial services space.
What we've done is, this is just only coming out, and we've just launched a bank called 'one for money, which is a, I think is a, genuinely fantastic proposition because this is aimed at people that can't get bank accounts.
Having just got a text message from my bank this morning saying if you don't pay this may pan fee on your bill, I know personally how that, kind of, feels.
You can't access that money unless you phoned somebody up and go 'I really need to borrow my rent money pot because I have something else to pay' and usually they will talk to you and they'll go 'Well, your rent money is due in three days' time.
So you can only take out the money that's here, and I think that's a fantastic consumer proposition because we're trying to help encourage young people and people that are struggling in the financial markets to take away some of that pressure of financial management and responsibility, and I think it's genuinely a stunning product.
We have, you know, every business has a key eye on the numbers, ours is much keener than most probably.
They did clear they'd given away 4.3 million, but then when they got audited, they found out that actually they hadn't, and they had to adjust those numbers, and you know, classic example.
I think, you know, would I say that businesses should try and do this that we do? No! I think that's not a brilliant strategy for developing in business.
I think it's possible to do it but it is very hard work, and I think more often than not people would probably struggle, you know, to do that.
What you define is that percentage, I don't know.
Business is constantly changing, you know, businesses are up or down, they are never flat.
You know, you have to know what to do in the growth phase, and you have to know what to do in a downturn phase.
You know, I am a massive believer in growth or cash flow.
It will tell you everything you need to know in about 2 seconds.
You know, is that line going up or is it going down.
I think it's just about, it's about having confidence in yourself to try and remain true to what it is that you are doing.
Just riding out, I think you just have to keep focused, keep your head down, keep going, learn through all the waves as they come, and just do the best thing you possibly can because, I think, if you do the best you can, you're not going to look back in 5 years or 10 years, and go, "I wish I'd tried harder.
Your motivation has to be about driving profitability in order to create change because that's, you know, change costs money, however you want to dress it up.
I can, you know, work from home, I can structure my day how I want.
If I want to go at 3 in the afternoon, go to the gym, and go walk my dog or whatever, you know, I can take holidays when I want, I can do whatever.
I think being, you know, really clear that this is what your business model is, is important.
Very difficult thing to do! So, you know, be prepared to work hard, be prepared to lose everything, be really focused on what you're doing, and make sure that, you know, profitability is your driver.
Print | PDF | Email